Quick Navigation: Choose any series title or book number to jump down to the relevant listing.
---
---
The Queen's Spade Duology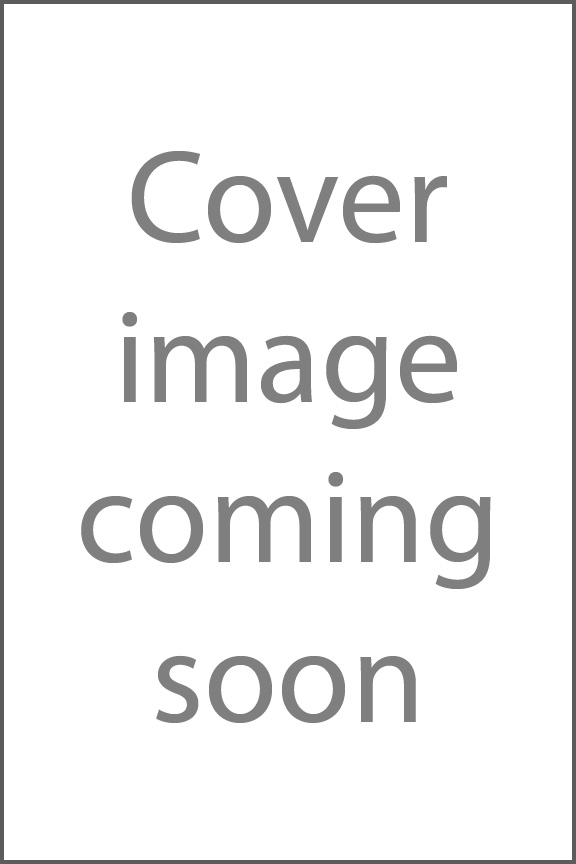 The Queen's Spade (The Queen's Spade #1)
Harper Teen, a YA imprint of Harper Collins.
Elizabeth Agyemang at HarperTeen has won, at auction, Sarah Raughley's YA historical thriller The Queen's Spade, in a two-book deal. Inspired by the true story of Queen Victoria's African goddaughter Sara Bonetta Forbes, the novel follows Sara, once a princess of the Egbado Clan, in her quest to achieve one thing above all else: revenge against the British Crown for stealing her dignity and transforming her into royal property, pitched as a mix of Bridgerton and The Count of Monte Cristo. Publication is slated for winter 2025; Natalie Lakosil at Irene Goodman Literary Agency sold world rights excluding U.K.
Add on: Goodreads
Purchase:
Worldwide: Google Play Store (E-book) – Kobo Books (E-Book) – iBooks
UK: Amazon
US: Amazon – Booksamillion – Barnes & Noble – IndieBound
Canada: Amazon – Chapters – Indigo
Harper Teen
Releases: Winter 2025
ISBN – 10:
ISBN – 13:
Visit the Harper Collins Product Page
The Bones of Ruin Trilogy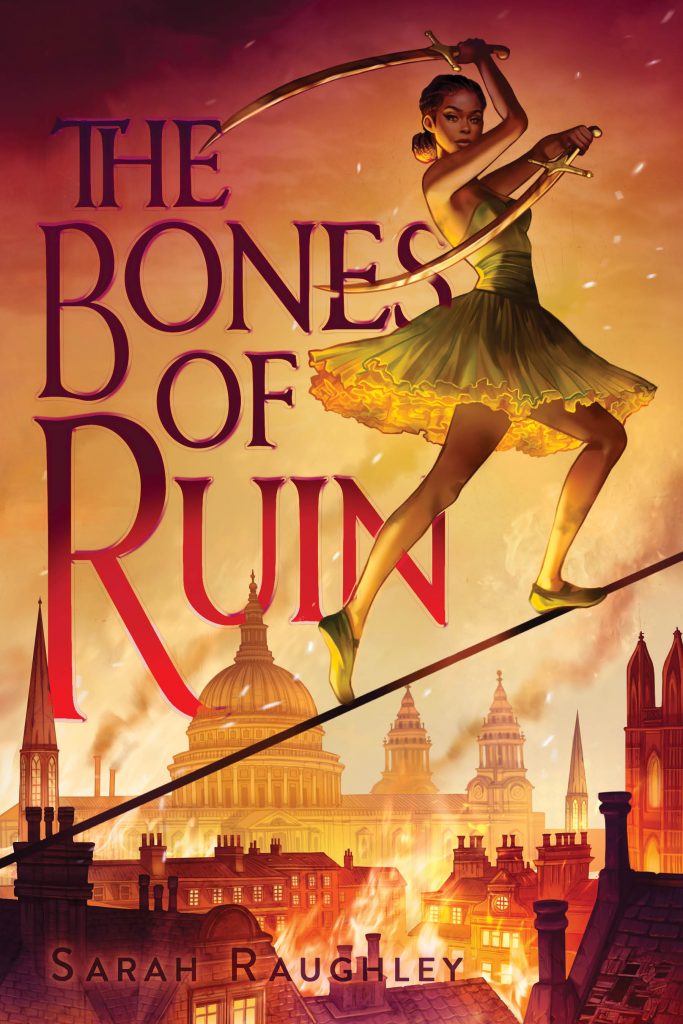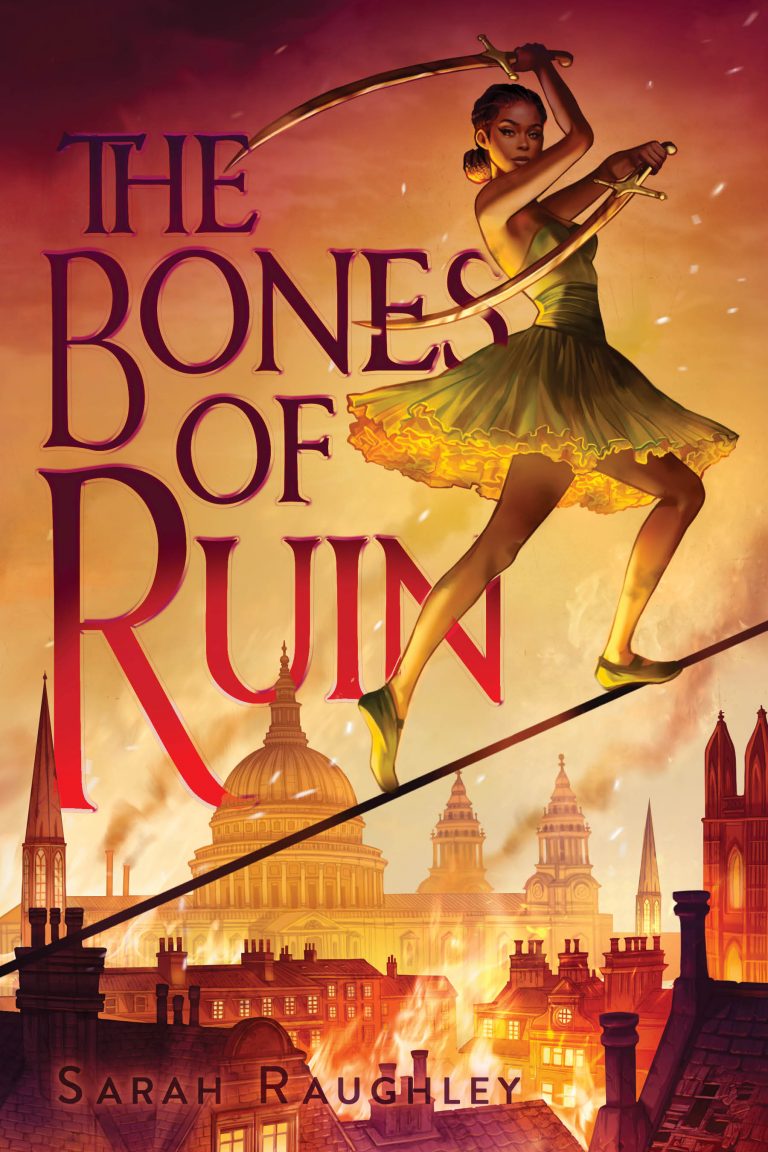 The Bones of Ruin (The Bones of Ruin #1)
Margaret K McElderry, a YA imprint of Simon & Schuster.
An African tightrope walker who can't die gets embroiled in a secret society's deadly gladiatorial tournament in this thrilling historical fantasy set in an alternate 1880s London, perfect for fans of The Last Magician and The Gilded Wolves.
As an African tightrope dancer in Victorian London, Iris is used to being strange. She is certainly a strange sight for leering British audiences always eager for the spectacle of colonial curiosity. But Iris also has a secret that even "strange" doesn't capture…
She cannot die.
Haunted by her unnatural power and with no memories of her past, Iris is obsessed with discovering who she is. But that mission gets more complicated when she meets the dark and alluring Adam Temple, a member of a mysterious order called the Enlightenment Committee. Adam seems to know much more about her than he lets on, and he shares with her a terrifying revelation: the world is ending, and the Committee will decide who lives…and who doesn't.
To help them choose a leader for the upcoming apocalypse, the Committee is holding the Tournament of Freaks, a macabre competition made up of vicious fighters with fantastical abilities. Adam wants Iris to be his champion, and in return he promises her the one thing she wants most: the truth about who she really is.
If Iris wants to learn about her shadowy past, she has no choice but to fight. But the further she gets in the grisly tournament, the more she begins to remember—and the more she wonders if the truth is something best left forgotten.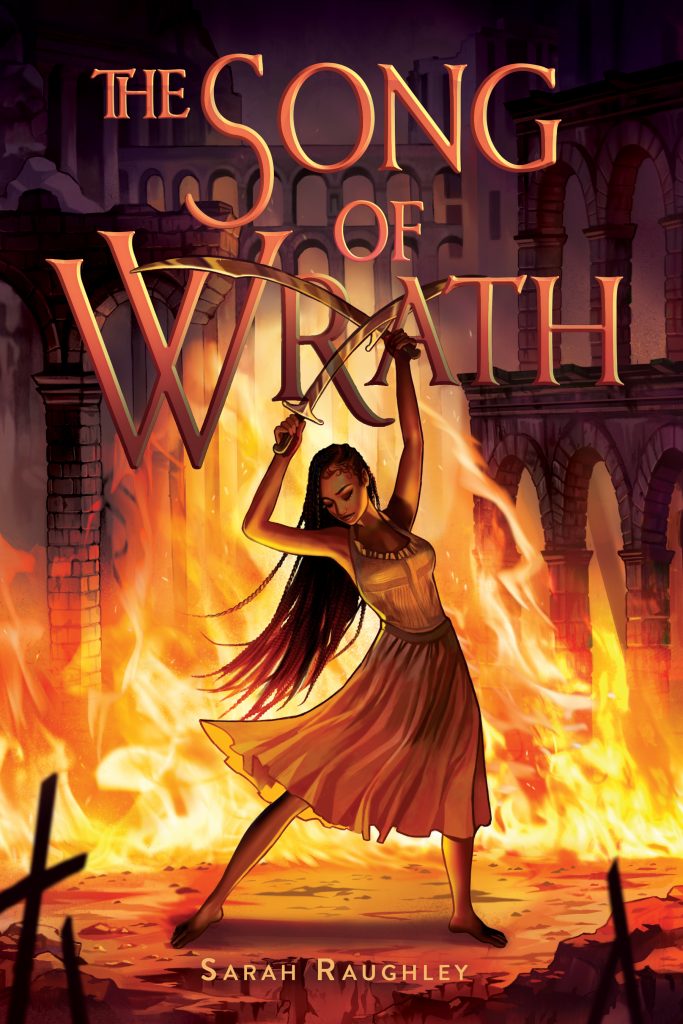 The Song of Wrath (The Bones of Ruin #2)
Margaret K McElderry, a YA imprint of Simon & Schuster.
Penny Dreadful meets The Gilded Wolves in this captivating sequel to young adult historical fantasy The Bones of Ruin that follows immortal Iris as she desperately tries to thwart her destructive destiny.
Iris Marlow can't die. For years, she was tormented by her missing memories and desperate to learn her real identity. So when the mysterious Adam Temple offered to reveal the truth of who she was in exchange for her joining his team in the Tournament of Freaks, a gruesome magical competition, it was an offer she couldn't refuse. But the truth would have been better left buried.
Because Adam is a member of the Enlightenment Committee, an elite secret society built upon one fundamental idea: that the apocalypse known as Hiva had destroyed the world before and would do it again, and soon. But what the Committee—and Iris—never guessed is that Hiva is not an event. Hiva is a person—Iris.
Now, no matter how hard Iris fights for a normal life, the newly awakened power inside her keeps drawing her toward the path of global annihilation. Adam, perversely obsessed with Iris, will stop at nothing to force her to unlock her true potential, while a terrifying newcomer with ties to Hiva's past is on the hunt for Iris.
All Iris wants is the freedom to choose her own future, but the cost might be everything Iris holds dear—including the world itself.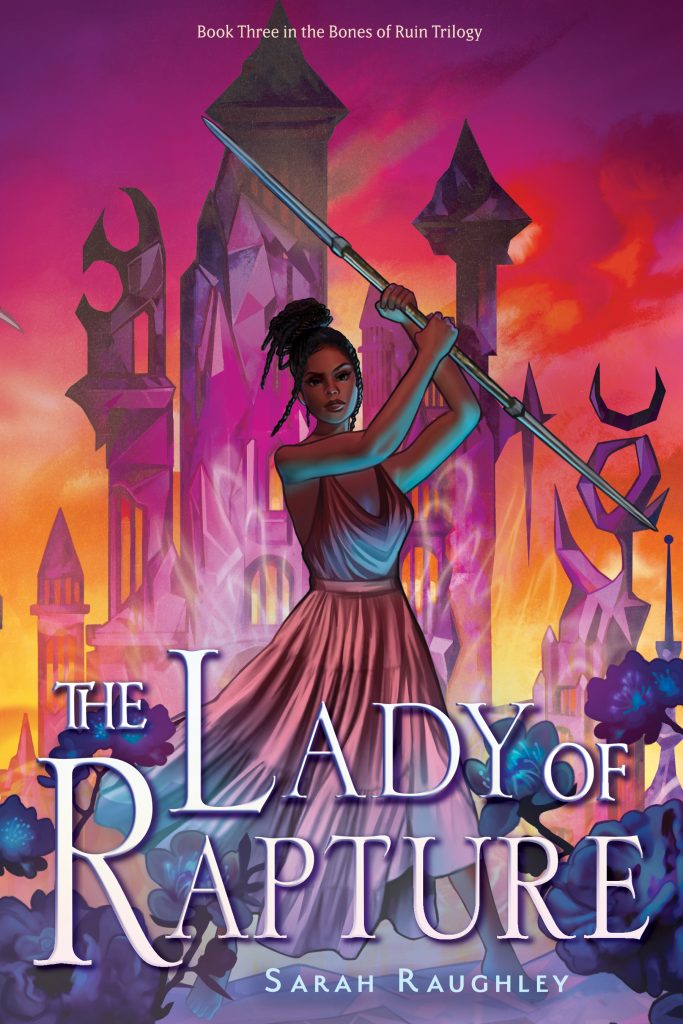 The Lady of Rapture (The Bones of Ruin #3)
Margaret K McElderry, a YA imprint of Simon & Schuster.
Penny Dreadful meets The Gilded Wolves in this breathtaking finale to young adult historical fantasy Bones of Ruin trilogy!
For years, the elite secret society called the Enlightenment Committee has waited for the apocalyptic force known as Hiva to destroy the world as it has so many times before. What the Committee didn't know, however, was that Hiva wasn't an event—it was a person.
Iris Marlow. An African tightrope dancer with no memories of her past. A girl who cannot die.
At least, she couldn't die. Until her own friends discovered her one weakness and murdered her once and for all. The world-ending threat she posed should be gone too, but there's one more Hiva out there, and unlike Iris, this one has no love for humanity. In her absence, this Hiva has taken it upon himself to judge if humanity deserves to live.
But when it comes to Hivas, the judgment is always the same. The ending is always total destruction. And while Iris is dead, she's not gone—and after the betrayal that ended her life as Iris, she is now out for revenge.
The world's days are numbered. The Cataclysm has begun.
The Effigies Series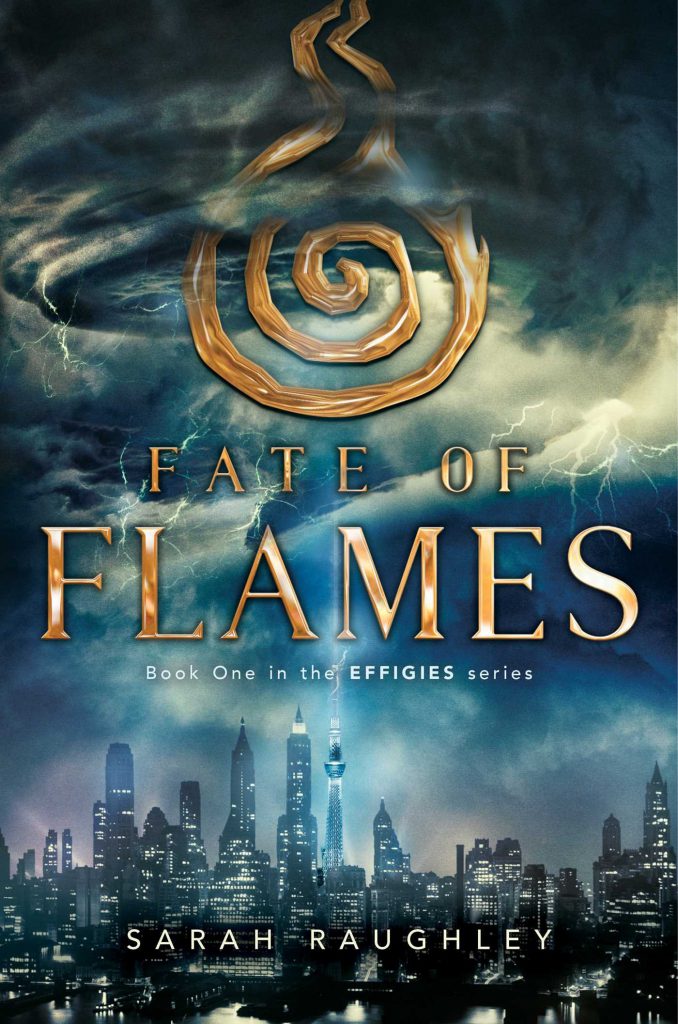 Fate of Flames (Effigies #1)
Simon Pulse, a YA imprint of Simon & Schuster.
Four girls with the power to control the elements and save the world from a terrible evil must come together in the first epic novel in a brand-new series.
When Phantoms—massive beasts made from nightmares and darkness—suddenly appeared and began terrorizing the world, four girls, the Effigies, each gained a unique power to control one of the classical elements: earth, air, fire, and water. Since then, four girls across the world have continually fought against the Phantoms, fulfilling their cosmic duty. And when one Effigy dies, another girl gains her power as a replacement.
But now, with technologies in place to protect the world's major cities from Phantom attacks, the Effigies have stopped defending humanity and, instead, have become international celebrities, with their heroic feats ranked, televised, and talked about in online fandoms.
Until the day that New York City's protection against the Phantoms fails, a man seems to be able to control them by sheer force of will, and Maia, a high school student, unexpectedly becomes the Fire Effigy.
Now Maia has been thrown into battle with three girls who want nothing to do with one another. But with the first human villain that the girls have ever faced, and an army of Phantoms preparing for attack, there isn't much time for the Effigies to learn how to work together.
Can the girls take control of their destinies before the world is destroyed forever?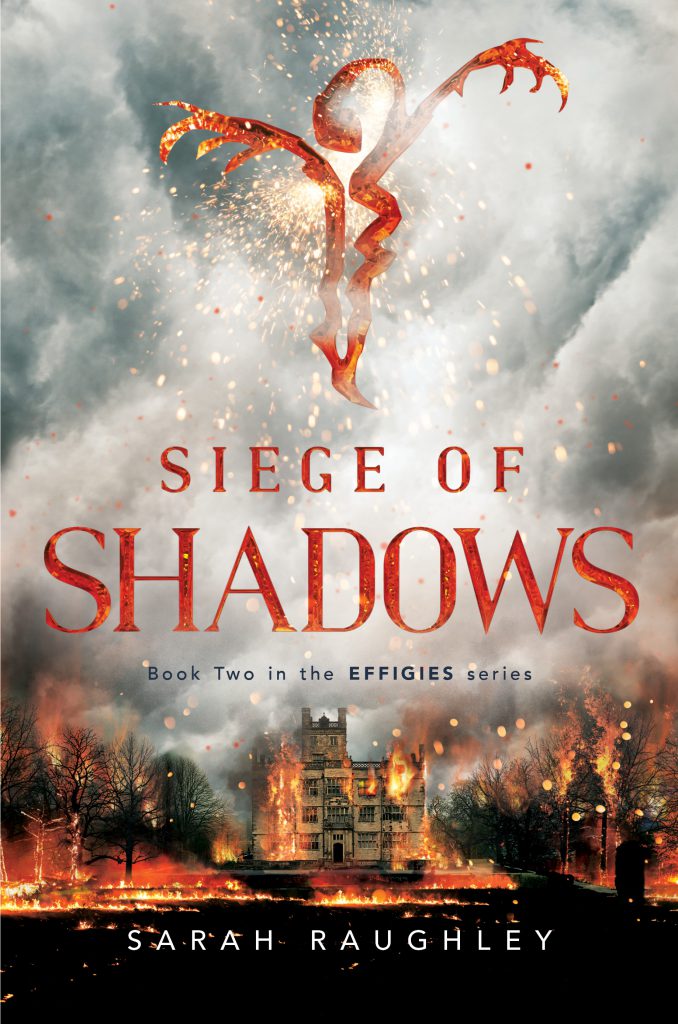 Siege of Shadows (Effigies #2)
Simon Pulse, a YA imprint of Simon & Schuster.
There's nowhere to hide.
Not when you're an Effigy. No matter where they go, Maia and the other Effigies can't escape the eyes of the press—especially not after failing to capture Saul, whose power to control the monstrous Phantoms has left the world in a state of panic. It's been two months since Saul's disappearance, and there's still no sign of him, leaving the public to wonder whether the Sect—and the Effigies—are capable of protecting anyone.
When Saul suddenly surfaces in the middle of the Sahara desert, the Sect sends Maia and her friends out after him. But instead of Saul, they discover a dying soldier engineered with Effigy-like abilities. Even worse, there may be more soldiers like him out there, and it looks like the Effigies are their prime targets.
Yet the looming danger of Saul and this mysterious new army doesn't overshadow Maia's fear of the Sect, who ordered the death of the previous Fire Effigy, Natalya. With enemies on all sides and the world turning against them, the Effigies have to put their trust in each other—easier said than done when secrets threaten to tear them apart.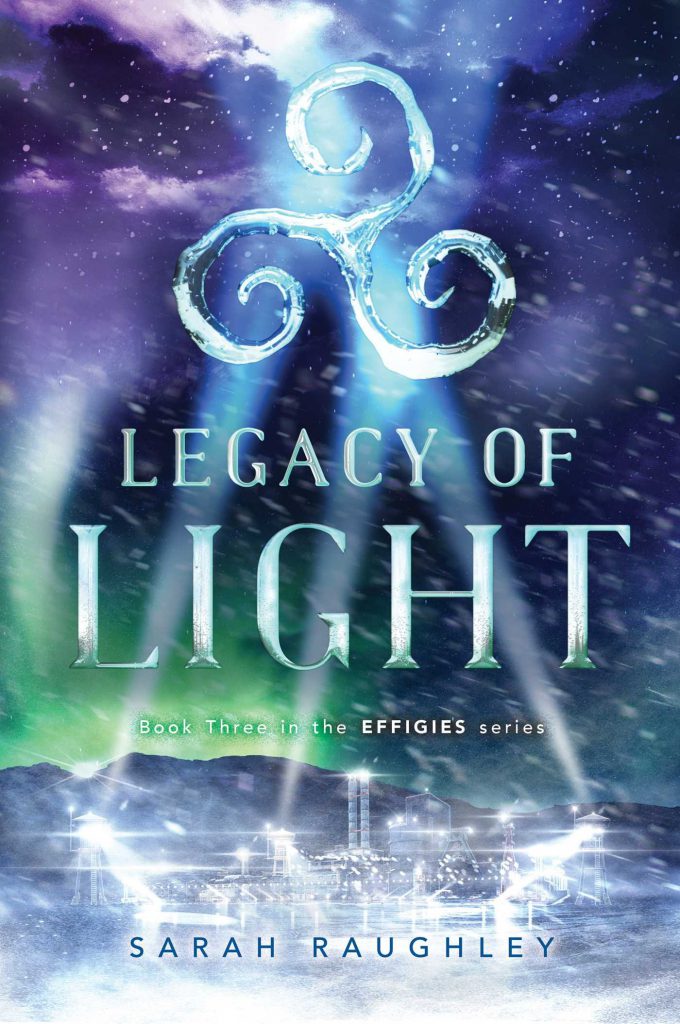 Legacy of Light (Effigies #3)
Simon Pulse, a YA imprint of Simon & Schuster.
The world is in chaos.
After Saul's strike on Oslo—one seemingly led by Maia herself—the Effigies' reputation is in shambles. Now they're being hunted by nations across the globe, grouped in with the very terrorists they've been trying to stop.
With Maia's resurrected twin, June, carrying out vicious attacks across the world, everyone believes Maia is a killer. Belle has gone rogue, Chae Rin and Lake have disappeared, and the Sect is being dismantled and replaced by a terrifying new world order helmed by Blackwell. As for Saul, his ultimate plan still remains a mystery.
And Maia? No one has seen or heard from her in weeks.
It's all somehow connected—Saul, Phantoms, the Effigies, everything. But if the Effigies can't put the pieces together soon, there may not be much left of the world they've fought so desperately to save.
Standalone Novels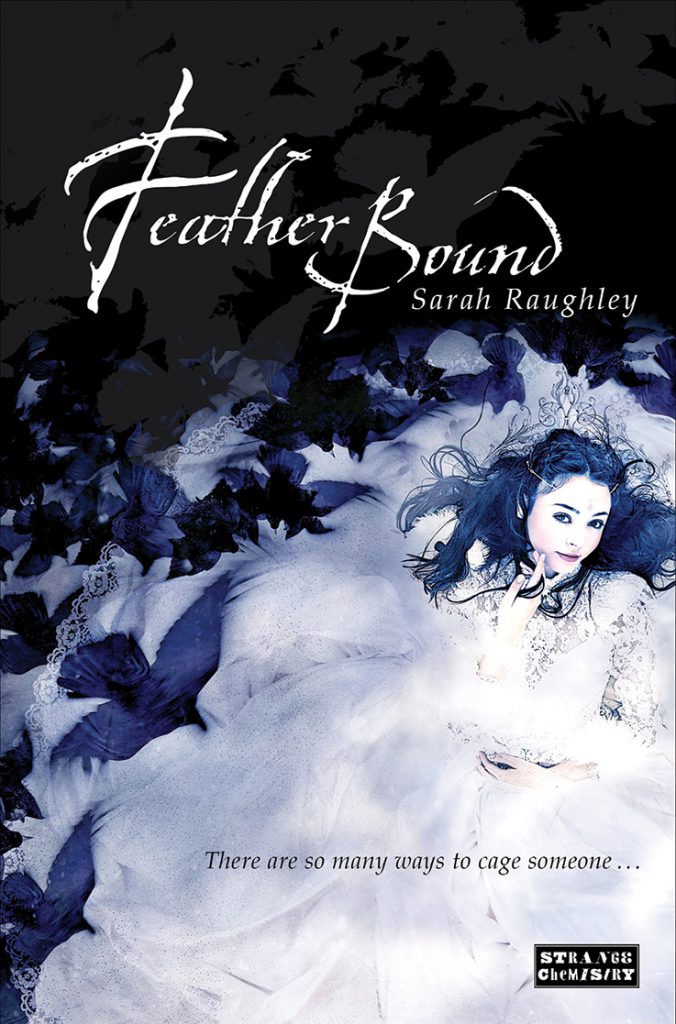 Feather Bound
Strange Chemistry Books, the YA imprint of Angry Robot Books.
When Deanna's missing friend Hyde turns up at his father's funeral to claim his corporate empire and inheritance, she is swept into his glittering world of paparazzi and wealth.
But re-kindling her friendship and the dizzying new emotions along for the ride are the least of her concerns. Because Deanna has a secret – and somebody knows. Someone who is out to get Hyde. And if she doesn't play along, and help the enemy destroy him…she will be sold to the highest bidder in the black market for human swans.
Now Deanna is struggling to break free from the gilded cage that would trap her forever…
Feather Bound is a dark debut reminiscent of Gabriel García Márquez's A Very Old Man With Enormous Wings, and the twisted truth behind the fairy tale of Cinderella.
978-1-908844-89-7 (UK ISBN)
978-1-908844-90-3 (US/CAN ISBN)
978-1-908844-91-0 (eBook ISBN)
(YA Fantasy)
Strange Chemistry Books, the YA imprint of Angry Robot Books.
US/Canada: April 29, 2014
UK: May 1, 2014
Visit the Strange Chemistry Product Page
Foreign Editions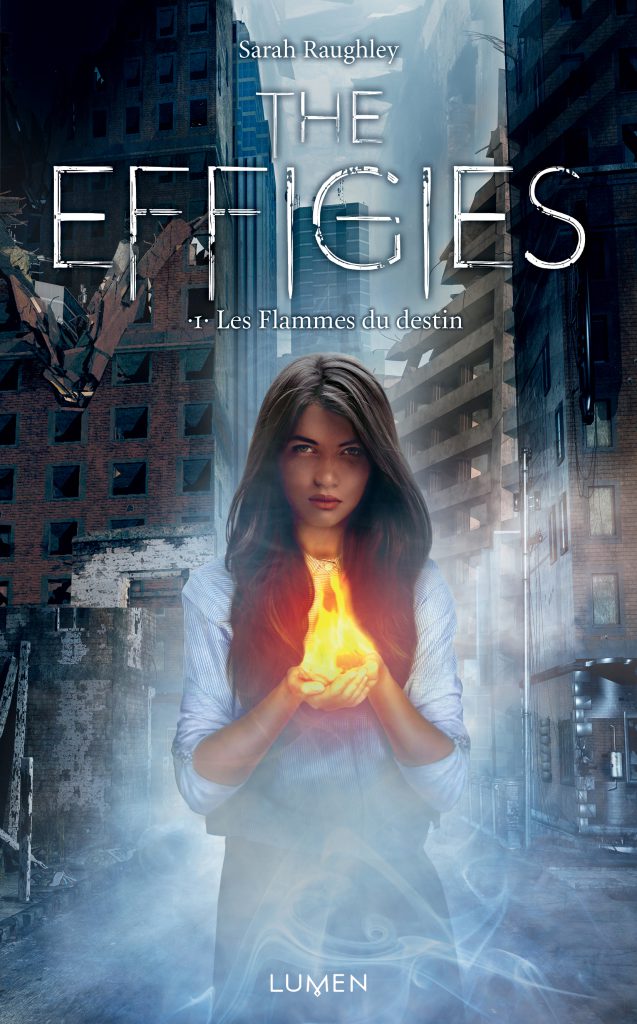 Les Flammes du Destin (Effigies #1, French)
« Je m'appelle Maia Finley, j'ai seize ans et je suis la nouvelle Effigie. » Depuis quelques jours, Maia se répète ces mots en boucle, sans oser les prononcer à voix haute. Car à la minute où le monde l'apprendra, sa vie basculera. Elle deviendra une véritable célébrité, ses fans boiront la moindre de ses paroles… et son espérance de vie chutera drastiquement.
C'est que les Effigies, ces jeunes femmes dotées chacune d'un pouvoir unique lié aux quatre éléments, ne sont pas là par hasard : elles doivent protéger l'humanité des Spectres – des créatures de cauchemar – mélange de chair pourrissante et de ténèbres, qui la terrorisent depuis maintenant près d'une centaine d'années. À la mort de chaque Effigie, ses capacités, ainsi que la somme de ses souvenirs, se transmettent à son héritière choisie au hasard quelque part sur la planète.
Alors, quand Manhattan subit une attaque sans précédent, Maia n'a d'autre choix que de descendre dans l'arène. Elle qui idolâtre les Effigies, comme autrefois sa sœur jumelle morte dans un incendie, va cependant tomber de haut : les trois jeunes filles ne veulent plus entendre parler les unes des autres. Pourtant le danger se rapproche, car un homme énigmatique, Saul, semble capable à la surprise générale de contrôler les Spectres. Maia se retrouve aspirée dans une spirale infernale, au moment même où le feu qui couve en elle menace de la consumer tout entière!