I'd actually never heard of the Festival of Literary Diversity in Brampton, Ontario before this year but I'm so glad I actually got to participate. The festival is so important in that it puts diversity – gender, racial, sexual, religious etc. – at the forefront. What a great festival to be apart of!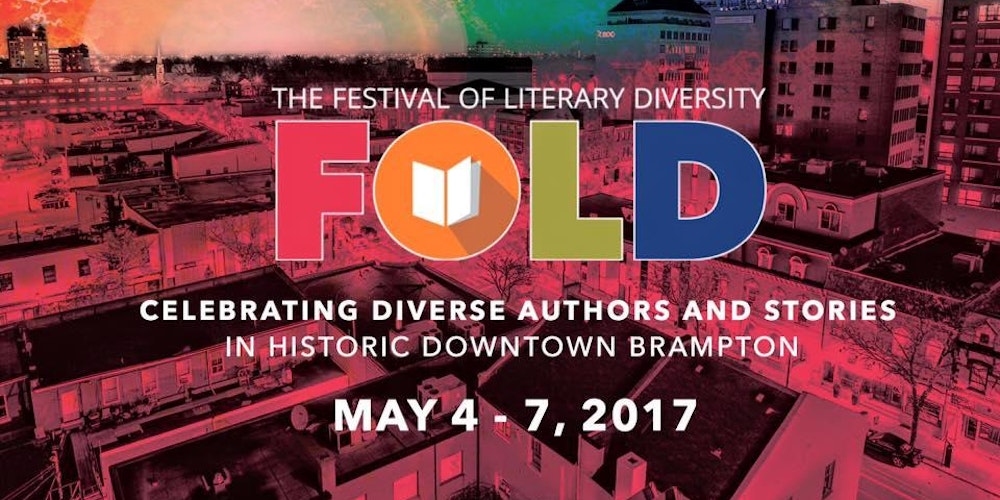 So on the Thursday, May 4th at 9:30 I had a panel at Central Public School in Brampton with Gary Barwin and ME Girard. I think the iconic moment for me was when I asked the students if they were involved in fandoms and everyone pretty much exploded! Kpop (yes!), Star Wars, Overwatch (that has a fandom?) and so much more, but surprisingly no Harry Potter! Though there was one girl writing a Kpop meets Harry Potter fanfiction and had writing questions for me to help with that 🙂 For me,  I haven't written fanfiction in years, but apparently they're all going on Wattpad instead of Fanfiction.net these days. Oh how much things have changed over the past decade.
Then on May 6 at 11:00 am, it was a full house at the Wonder Woman Panel hosted by Shoilee Khan. I was one of three wonder women along with Kai Cheng Thom and ME Girard. So many important conversations surrounding what it means to be strong, what it means to write women of a diverse array of identities. What's interesting is, I think, not just the particularities in what makes us different, but the similarities in our struggles. It was great to hear from the other authors and I got to be featured on an immigrant-focused news journal: New Canadian Media.
Proud to be among such amazing voices!